Workshops: Knowledge Management Model
Knowledge Management Model – 1st workshop
2 December 2019, Hämeenlinna, Finland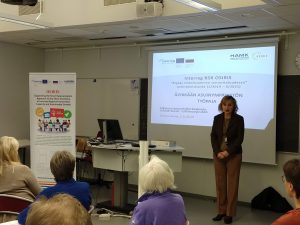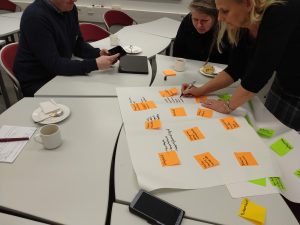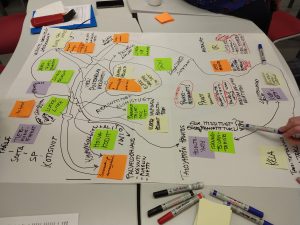 OSIRIS project partners – as a step of building on open innovation ecosystem for Smart Silver Economy – are developing a Knowledge Management Model. The aim of the Model is to identify the actors of the open innovation ecosystem, identify their knowledge, the source of their knowledge and visualise the routes of the knowledge between the innovation actors.
The first event in Finland was held on 2 December in Hämeenlinna. Participants of the workshop represented innovation actors on quadruple helix basis – business, research, municipality and end-users.
At the workshop, participants identified the main innovation actors from different perspectives, identified the routes of the knowledge and the elements disrupting the flow of knowledge were identified as well.
Based on the results of the workshop, the structure of the model will be clarified during the next events in 2020.