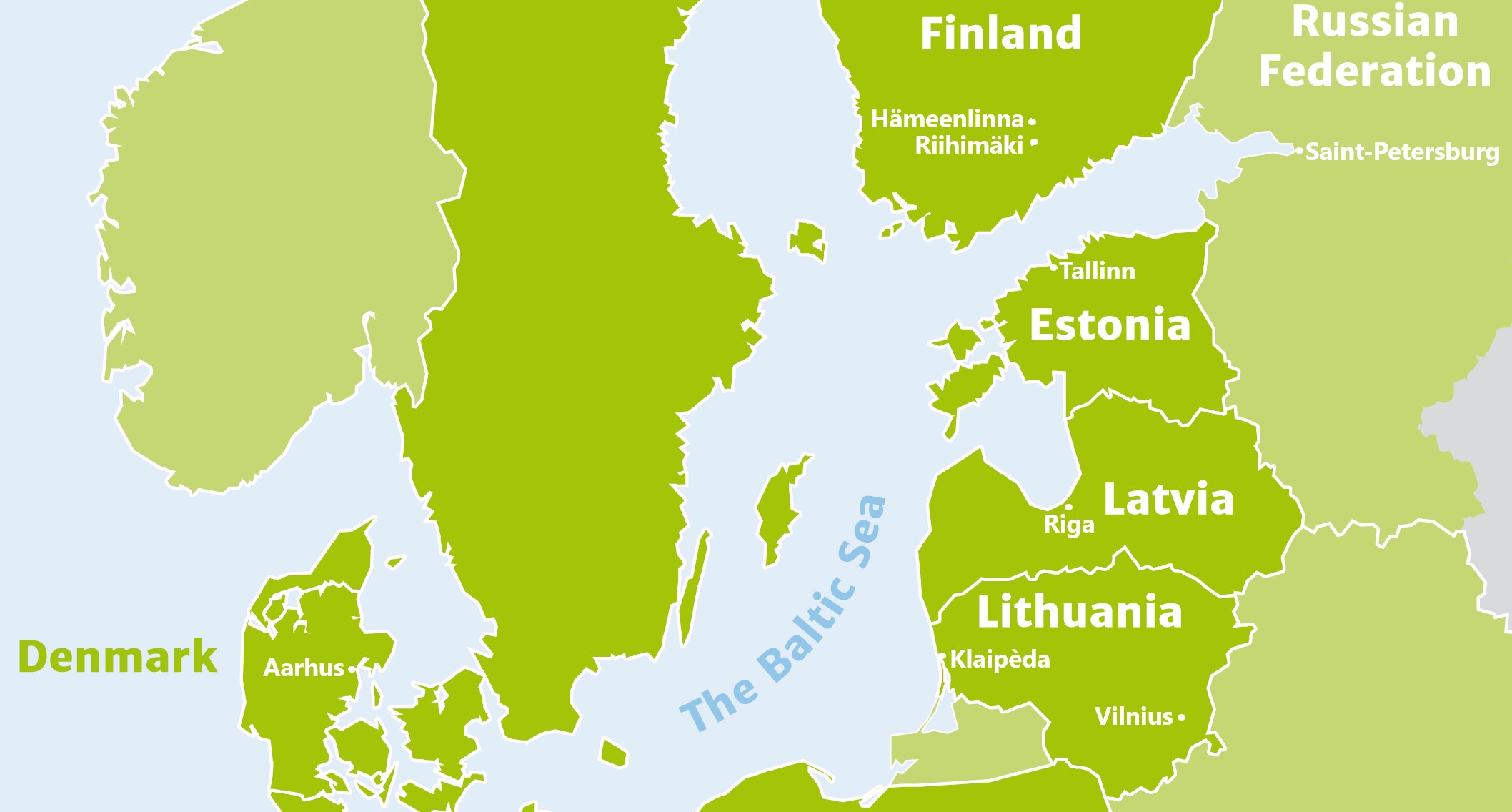 Lead Partner
Häme University of Applied Sciences (Finland)
Project Partners
Riihimäki Business Development Co. (Finland)
Klaipeda State University of Applied Sciences (Lithuania)
JSC Iamus Innovations (Lithuania)
Lithuanian Innovation Centre (Lithuania)
Riga Technical University (Latvia)
CONNECT Latvia (Latvia)
Tallinn University of Technology (Estonia)
EnLife OÜ (Estonia)
Center for Assisted Living Technology, Health and Care, Aarhus Municipality (Denmark)
VIA University College (Denmark)
ITMO University (Russia)
Open Joint-Stock Company "Technopark of Saint-Petersburg" (Russia)
Associated Organizations
Regional Council of Häme (Finland)
Central Denmark Region (Denmark)
Latvia Ministry of Economy (Latvia)
Agency for Science, Innovation and Technology (Lithuania)
Federation of Finnish Enterprises in Häme (Finland)
Upgraded – Health Startup Association of Finland (Finland)
Medtech Innovation Consortium – MTIC (Denmark)
Consortium partners represents six regions in the Baltic Sea Region. Partners are uniting their expertise, resources and knowledge for sharing their practices and learning how to apply RIS3 approach for exploiting silver economy opportunities. Project consortium is built upon the triple helix approach, meaning that partnership gathers organizations representing all three helixes in each project region.
This consortium is formed by 13 direct partners 6 public universities – HAMK Häme University of Applied Sciences, Klaipèda State University of Applied Sciences, Riga Technical University, Tallinn University of Technology, VIA University College and ITMO University – engaged as research helix actors 2 companies – JSC Iamus Innovations, EnLife OÜ – and 2 business support organization – CONNECT Latvia, Lithuanian Innovation Center – engaged as business helix, 1 local authority – Center for Assisted Living Technology, Health and Care, Aarhus Municipality – and 2 public innovation agency – Riihimäki Business Development, Technopark Ingria – are engaged as public authorities helix.
The consortium engaged also 8 associated partners representing mainly public authorities handling smart specialization implementation and business development or business development: Regional Council of Häme (RIS3), Central Denmark Region (RIS3), Latvia Ministry of Economy (RIS3), Agency for Science, Innovation and Technology (RIS3), Federation of Finnish Enterprises in Häme (business association), Upgraded (start-ups support organization – mentoring, innovation, funding match) and MTIC (business innovation support organizations).